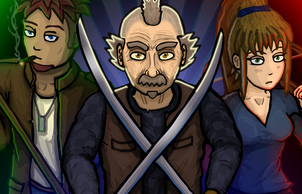 List of player character skills.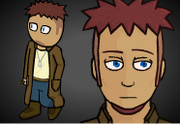 Combat Skills
Edit
Spear PlusEdit
Spear DoubleplusEdit
Triple FistEdit
Smoke AttackEdit
Ability Boosts
Edit
Selective DexterityEdit
Selective AlacrityEdit
Passive AggressionEdit
Covert AggressionEdit
AvoidanceEdit
CircumventionEdit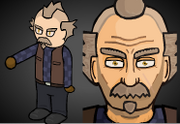 Combat Skills
Edit
Cost: 30
10
Enemies will target Tevoran whenever possible, and will not attack any other members of your party, for 1 turn.
Overhead SlashEdit
DisembowelEdit
Cost: 60
12
A double-sword attack at 150% normal strength.
Must have 2 swords equipped to use.
Requires Overhead Slash.
Passive Abilities
Edit
Dart CleaverEdit
Retaliatory StrikeEdit
Ability Boosts
Edit
BrashnessEdit
SuspicionEdit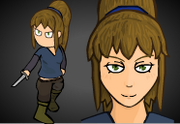 Combat Skills
Edit
Limb BreakerEdit
ShotcrossbowEdit
Cost: 60
15
A crossbow attack that launches 5 bolts with a shotgun spread. However, will only hit one target.
Dirty KnifeEdit
Ability Boosts
Edit
PuissanceEdit
Hot-bloodednessEdit
HostilityEdit
BelligerenceEdit
DeterminationEdit
RecalcitranceEdit
Combat Skills
Edit
Kidney JabEdit
Double StabEdit
Ability Boosts
Edit
BoorishnessEdit
ChurlishnessEdit
BrutalityEdit
Thick SkullEdit
Iron SkullEdit
Bonus Ability:
Edit
Backstab Edit
+25% bonus damage when attacking from back(applied after attack - defense calculations)
Combat Skills
Edit
Healing DartEdit
Detox DartEdit
Poison DartEdit
Drunk DartEdit
Slow DartEdit
Stasis DartEdit
Ability Boosts
Edit
PrecisionEdit
MeticulousnessEdit
Veteran ApothecaryEdit
Walking PharmacyEdit
Cost: 60
Requires Veteran Apothecary.
Lift Capacity
Edit
Casimir is the only character too weak to lift most corpses (though he can lift Ysabel's corpse). He requires Oksana's Celestial Drive buff in order to lift regular corpses.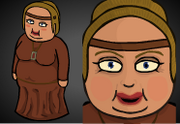 Combat Skills
Edit
White BoltEdit
MultihealEdit
Cost: 30
3
Eliminates Slow, Stun, Stasis, Drunk, Lagged, Poison, Weak and Choking status from an ally.
Celestial DriveEdit
Cost: 50
15
Increases the party's Attack by 10% and lift ability by 50% for 2 turns.
Attention! This skill can be used to cancel/replace weak status if your team suffer from it.
Ability Boosts
Edit
Niendan BearEdit
Niendan OxEdit
Unnatural ArdorEdit
Unnatural FervorEdit
Cost: 60
Requires Unnatural Ardor.
Lift Capacity
Edit
Oksana is the only character strong enough to lift any corpses, including Redshields. Her Celestial Drive buff will enable others to lift Redshields and Casimir to lift regular corpses.